A TRULY ONE-OF-A-KIND OKANAGAN WEDDING VENUE!
A destination wedding amid the highlands of Osoyoos. Whether you're planning a huge or small-scale wedding, our distinctive Osoyoos wedding location offers a choice of space with magnificent surroundings and amazing views available only in the Okanagan Valley.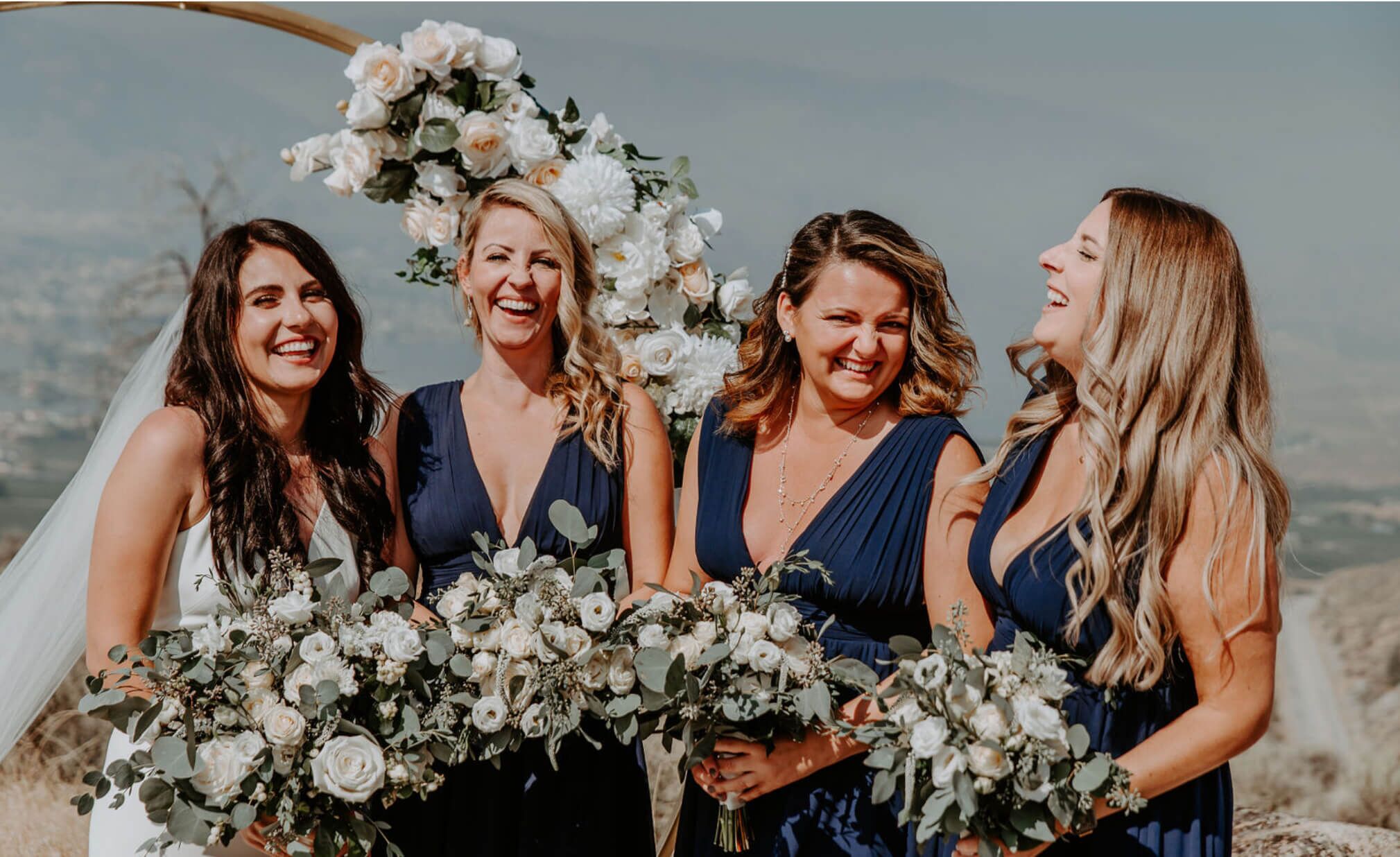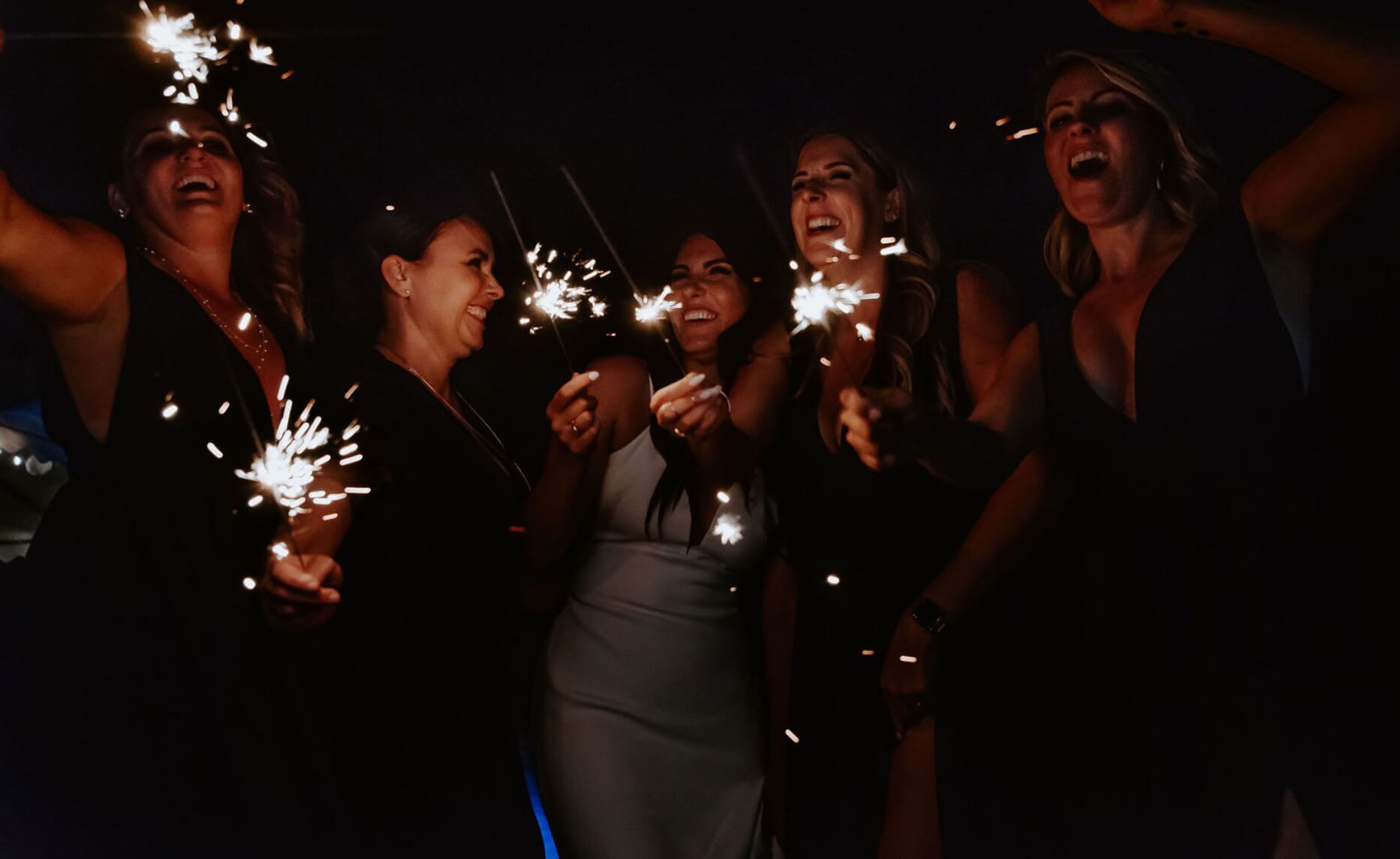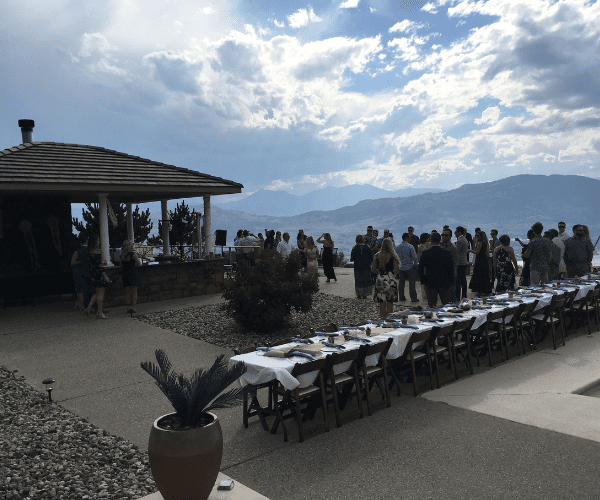 Your unforgettable Okanagan Wedding Memories begin here.
The Look Out offers a panoramic view of the Okanagan Valley and is ideal for couples seeking a private and one-of-a-kind wedding venue that exhibits magnificent landscape in a secluded setting at one of the warmest places in the Okanagan.
" Thanks for hosting such a fabulous wedding-the venue was absolutely perfect and all the out of town guests fell in love with our little town-and that stunning view! You two are such amazing hosts-attentive and friendly... six times a year you literally open your home up to strangers that become friends by the end of the evening. And what venues allow access all weekend to set-up and take down? Anyway. congratulations on your success wedding business and I hope the rest of your summer is successful. Sincerely, Karen Lundin (the friend that checked out the location during Covid)"
"The most stunning event space! We recently hosted my brother and sister in laws wedding reception here and I cannot say how perfect it was. Rob and Kim go above and beyond to ensure everything is perfect! The most gracious hosts and their property is Osoyoos' best kept secret. All of the amenities are impeccable and we could not have asked for more. Even through the ups and downs of planning a Covid wedding, Rob was easy to talk to and answered all of our questions to make us all feel at ease. Would highly recommend!"
"THANK YOU! You both were so amazing to work with and we couldn't have asked for the most perfect ending to an amazing wedding week! You guys went above and beyond to make Shawn and Puneet's wedding reception the most epic finale. Myself along with both the Brar and Gill families couldn't be more grateful for your personal service and how comfortable with each one of our guests felt at The Lookout. Many of our guests are residents of Osoyoos and Oliver and your venue even blew them away! Many many thanks for making the whole process so easy and communicating so well with myself over the last year."
"This venue is amazing for weddings, gatherings or simple for any event. The owners/hosts, Rob and Kim are truly wonderful and easy going. They are so easy to work with and their venue is by far amazing with views of all Osoyoos. Totally recommend."
"Wow what a great place for a wedding or corporate events. What a great view."
"Great place. Great views. Lovely people."
"Amazing Venue. Stunning Location. Even Better People!🤘"