A TRULY ONE-OF-A-KIND 'PRIVATE' OKANAGAN WEDDING VENUE!
The lookout Osoyoos is a private acreage that overlooks the town of Osoyoos, home to Canada's only desert and warmest lake. The venue is available from 12 PM to 12 AM allowing an unrushed day for your event with total privacy. The Lookout Osoyoos is a "one-stop-shop" that provides a place to have your ceremony and reception, all with a beautiful desert background for your photos! We provide tables and chairs for 100 people. Bluetooth speakers allowing you to provide your own music and or outdoor band with "NO CORKAGE FEES". YES! You can provide your own alcohol.
Square footage: 1300 sq/ft dinning and dance floor, 2000 sq/ft patio, and 500 sq/ft gazebo
Capacity: 100
Amenities: Water feature, fire pit, outdoor kitchen, pizza oven, dining tent, beautiful location for wedding photos.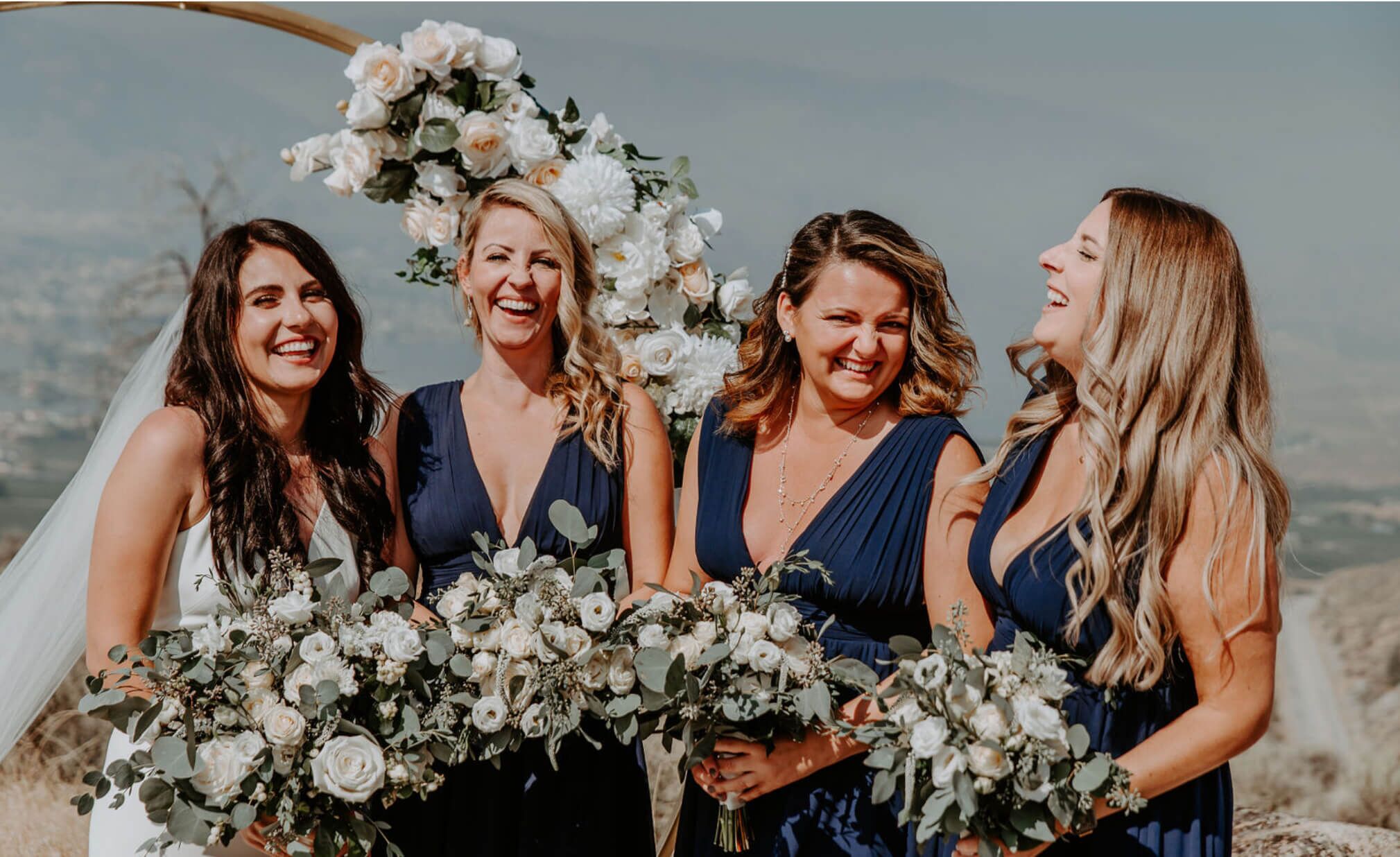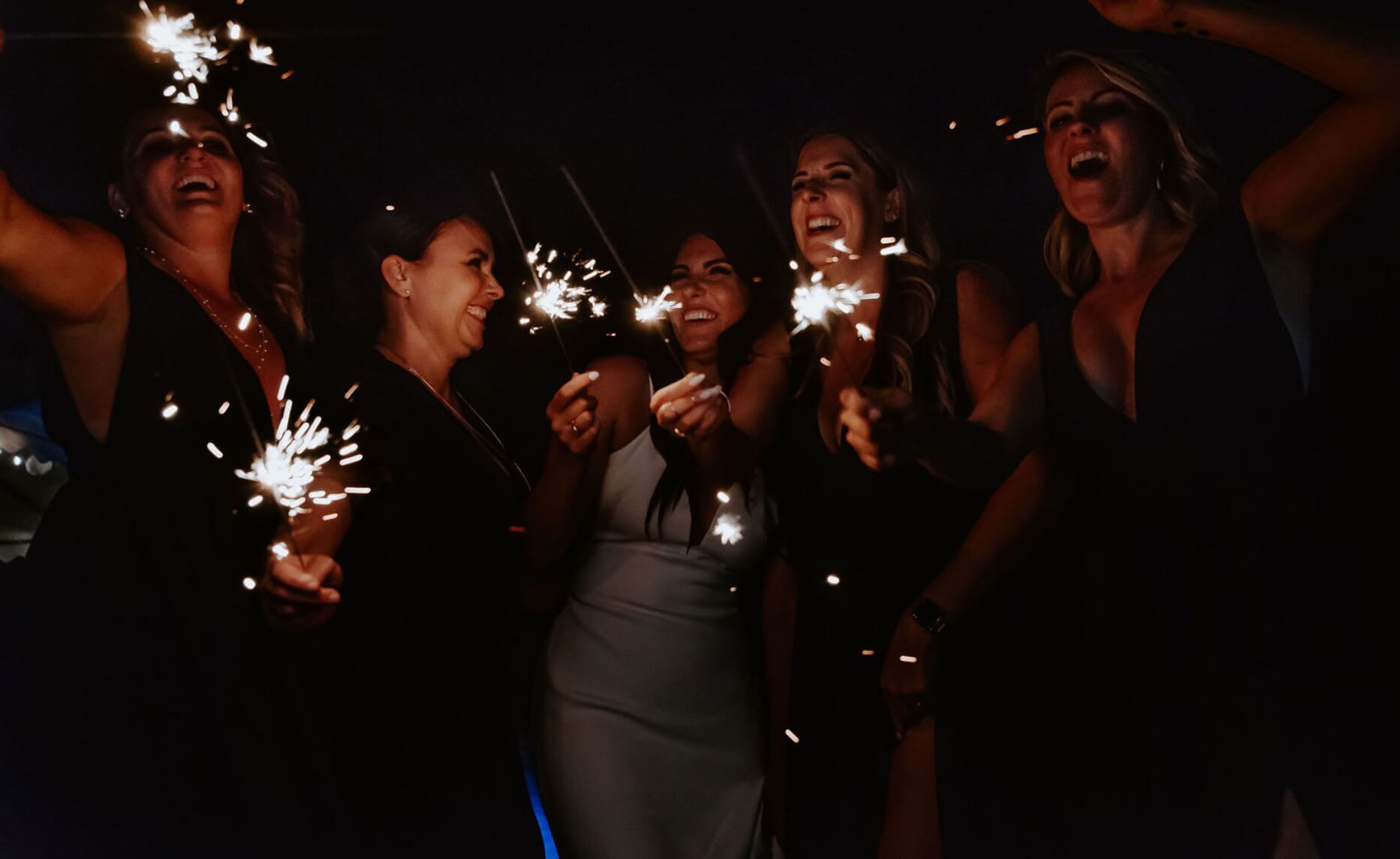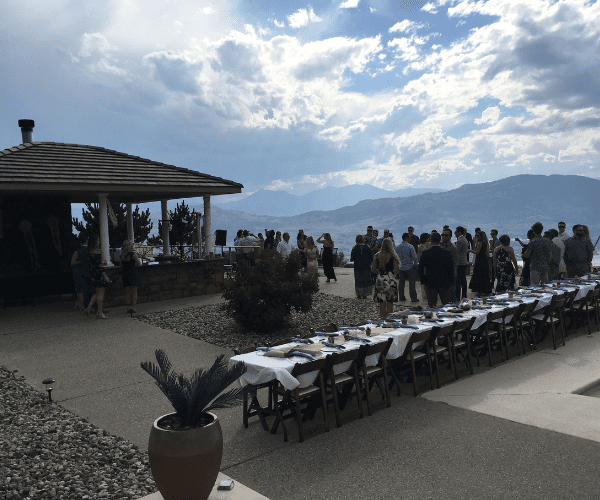 Your unforgettable Okanagan Wedding Memories begin here.
The Look Out offers a panoramic view of the Okanagan Valley and is ideal for couples seeking a private and one-of-a-kind wedding venue that exhibits magnificent landscape in a secluded setting at one of the warmest places in the Okanagan.

How many guests can your venue host?
We can easily accommodate 100 guests including the wedding couple.
Is your wedding venue covered in case of rain?
Yes. We have a 52×26 ft commercial tent
Can we have a DJ or live music for dancing?
Yes. We have 2 large Bluetooth speakers. Meaning you may play your playlist from either your laptop or phone during your ceremony and reception.
Do you provide the shuttle service?
Yes. For a small fee, we have a Mini-Van for shuttling 6 guests at a time for the entire day.
What makes us different?
We offer total privacy. LGBTQ friendly with "NO CORKAGE FEES". Beautiful desert + stunning lake view. 2 locations for the ceremony, photos, and reception (all-inclusive pricing). We provide chairs, tables, speakers, and a 52×26 ft commercial tent (all included in the pricing). Allowing you to have an unrushed day. You get the venue the day before to decorate the event day and come back on the Sunday to pick up your things. We only do one wedding per week. You may drop off your supplies decorations etc… at your convenience. We are as close to having a wedding in your own backyard!